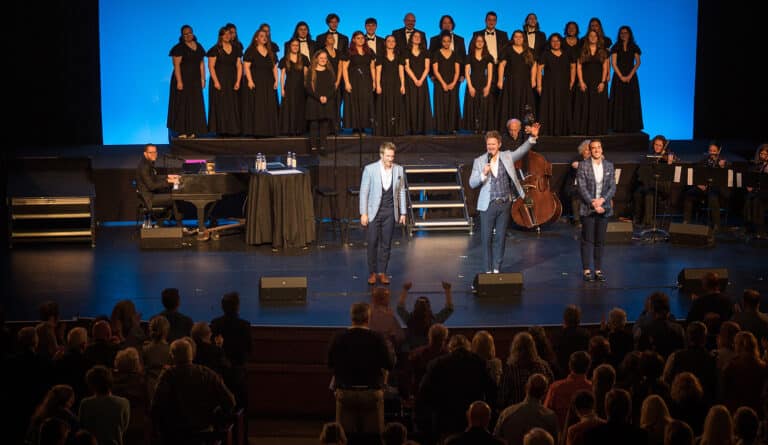 NPAC is a charitable 501(c)(3) nonprofit venue. Ticket sales alone are not sufficient to cover our operating expenses. We seek additional funding to assist with operating costs through annual donations from individuals, foundations, and businesses. Endowments and grants are also a key ingredient in the financial success and longevity of NPAC.
For more information about becoming an NPAC sponsor, donor or grantor, please call the business office at 423.638.1328 or email vhudson@npacgreeneville.com.
Thank you for your support of the Niswonger Performing Arts Center.
The Niswonger Performing Arts Center welcomes the services of area volunteers whose dedication and hard work are invaluable to the success of NPAC. Our ushers are fully committed to enhancing the theater experience for our guests.
Please note that we typically have a waiting list, and you will be contacted as soon as positions become available.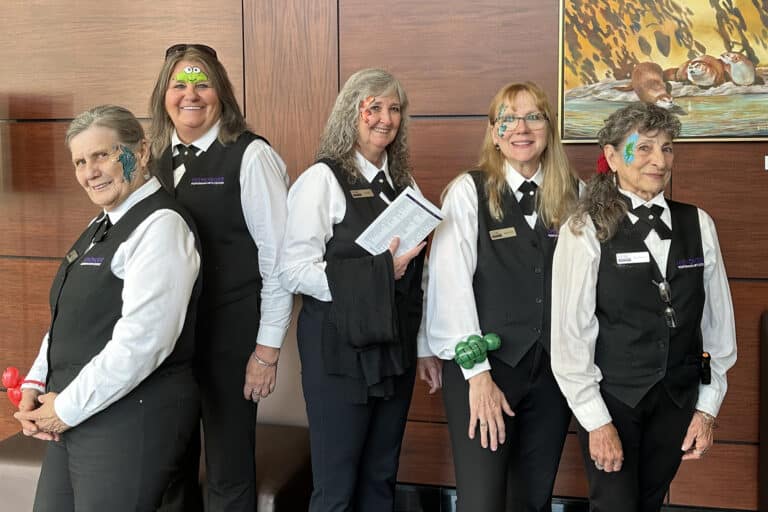 2023-2024 Season Sponsors
2023-2024 Partner Program Donors
70 & Summer Coin Laundry
Brian & Doris Allen
Marilyn Alvis
American Greetings
Amsee Ltd.
Aubrey's Restaurants
Tom & Lisa Austin
Bailey Heating & Air
Mitzi Bailey
Robert & Carla Bailey
Robert & Carolyn Ball
Whitney Ball
Ballad Health
Kent & Bettye Anne Bewley
T.A. & Carla Bewley
Big Time Beverage
Blackburn, Childers & Steagall, PLC
Marma Lee Boles
John & Lucy Boys
Brolin & Bailey Co.
Kimberly Brown
William G. & Jane Brown
Jack & Marjorie Bullen
Lisa G. Burchell
James & Janine Burton
C&C Millwright Maintenance
Capitol Theatre
Dr. Jason & Erica Carter
Casper's Body Shop & Wrecker Service
City Garage Car Museum
CHASAN
Rad & Barbara Clanton
Tom & Vicky Cole
Consumer Credit Union
Crenlo Engineered Cabs
Al & Gail Cutshaw
Dean's Tax & Bookkeeping
Scott & Wendy Dinger
Beth Dyke
Danny & Sonya Ewell
Terry Ferguson
First Horizon Bank
Dr. Beth Fox
Justin & Michelle Freeark
Allen & Jessica Frye
Dr. Sam & Martha Ann Fulk
Darrell & Pam Gaskins
Gaskins Mobile Home Transport, LLC
Bob & Karen Gay
Al & Kathy Giles
Judy Graybeal
Terry Greene
Greeneville Flyboys
Greeneville Real Estate & Auction Team
Tom & Fran Gregory
Eric Hadjopoulos
Sven Hadjopoulos
Steve & Sarah Harbison
Heritage Community Bank
Ted & Dee Hollinger
Frank & Susan Holzschuh
Tom & Sharon Hopson
Avery & Brenda Huff
Brandon & Paige Hull
Jimmy & Rhonda Humbert
Imerys Fused Minerals Greeneville
Jeff Jones & Melissa Steagall-Jones
Ernie & Joanne Koehler
SGM(R) Randall & Alicia Krueger
Lakeway Dermatology Associates, PC
Glen & Jean Lehman
Leonard Associates
Donna Lewis
Kathy Masters
June Mathis
Charles & Marsha McSpadden
Roy Mecke & Fay Russell
Mike & Nancy Monger
Archie & Cindy Monroe
Dave Myers & Karen Irving
Scott & Nikki Niswonger
Patsy O'Dell
Sharon O'Neal
Ken & Debra Oldenberg
Bill & Anna Beth Parker
Loren & Judy Plucker
David Price
Jack & Robin Quillen
Josh & Holly Quillen
Stan & Sue Ritter
Mike & Gwen Roberts
Kathy Russell
Mike & Genevia Sage
Cynthia Sams
Ronald E. Sharp & Karen R. King
Angela R. Shelton
Ricky & Robin Shepherd
aye Shipley
Edward & Barbara Simanowski
Gail Smith
Tracy Solomon
Faye Southerland
Jim & Debbie Southerland
Harry & Alice Spurling
Craig & Robin Stansberry
Steve Starnes
State of Franklin Healthcare Associates
Jennie Stewart
George Swajian
Gregg & Karen Swajian
Mark Swajian
Tannery Downtown
The Bayshore Company
The Terry Law Firm
The Well Stocked Bar
Dr. Philip & LeAnne Thwing
Towne Square Package Store, Inc.
H. Lee & Sissy Tucker
Unity Urology
Robert & Vicky Van de Vuurst
Bill Vaughn
Artie & Tenna Wehenkel
Marlin & Erin White
White Ridge Angus
Art & Carolyn Williams
Mark & Ann Williams
Robbie Wilson
Jim & Peggy Winfree
WRGS Radio
Buddy & Becky Yonz
We gratefully acknowledge the support of several organizations and foundations whose support is invaluable to our success including the Mary G.K. Fox Foundation and Tennessee Arts Commission.
For information about becoming a Partner Program Donor or Sponsor, please email info@npacgreeneville.com.